Boryszew Group
Structure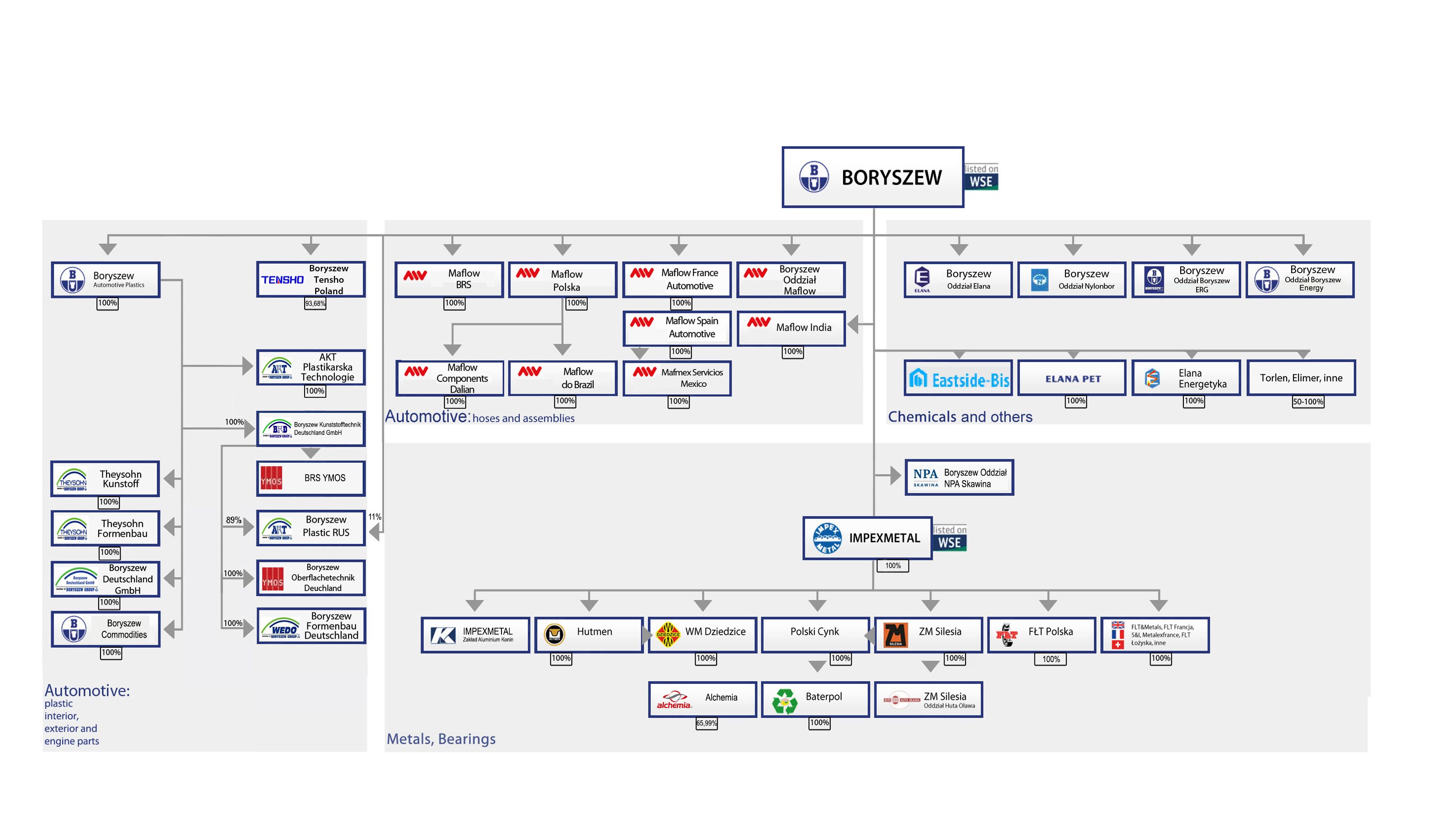 The capital group created by Boryszew S.A. has, within a few years, became one of the largest industrial groups in Poland.

In 2005, Boryszew SA acquired control over a company listed on the Warsaw Stock Exchange - Impexmetal S.A. gathering companies from the non-ferrous metals industry and selling bearings.

In 2010, the capital group acquired control over the Maflow Group which was one of the biggest manufacturers of air conditioning, power steering and active suspensions for the automotive industry. Starting this year, the automotive industry is the Group's key segment.

In 2011 and 2012, the Group followed its growth strategy through the acquisition of automotive companies. In July 2011, the Group signed an agreement acquiring two German capital groups (ACT/ICOS – Theysohn) from the plastics processing industry and in March 2012 when it acquired German YMOS – a leading European producer of plastic, galvanized and chrome components for the automotive sector.